Contact us now on (01) 699 1004 or drop us an email info@bydesign.ie
Click button to check out our designs and styles.
Our kitchens are
incrediblyespeciallyextremely
beautiful and custom-made to meet your requirements.
Kitchens are the heart of our households. In our bespoke kitchens, you can spend hours cooking and interacting with your family. That is why beautiful and functional kitchens are always admired and appreciated. We also work with a number of Interior Designers which enables us to provide a bespoke professional service.
A Worthy Cause
Dear Eugene,
We hope this email finds you well. It's hard to believe it's just over a year since we started our journey of adapting our home for our daughter Aoibhinn. Thank you for being such an important part of it. The functionality of the kitchen is completely life changing. Not to mention the fact that it's gorgeous too. The gates have made life so much easier for us, we should patent this idea I think as lots of visitors to our home are interested in getting something similar. Aoibhinn is thriving in her new surroundings, more than we could ever have imagined. We'd love for you to come over for a cuppa sometime soon to see for yourself.
Please see attached our Thank You video. We have mentioned your company at the end. I've got some professional photographs taken of the kitchen that you might like to use on your website, social media if you'd like them, just let me know and I can send them on.
With love and gratitude,
Simon, Caitríona, Aoibhinn and Soirse
Aoibhinn's House Makeover
---
We're not the only ones
happyexciteddelightedecstaticthrilledoverjoyed
about their new Kitchen...
Over 5,000 satisfied customers in Dublin, Meath, Louth, Kildare & throughout Ireland.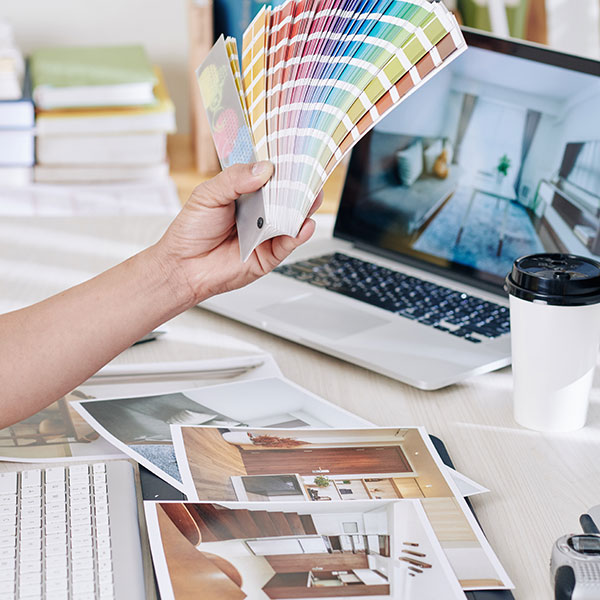 Niamh Moriarty | Interior Designer
---
Over the years, ByDesign Kitchens have developed strong working relationship with interior designer Niamh Moriarty. Niamh did a degree in textile design in NCAD where she got a distinction in a post grad diploma in Interior Design from Griffith College, Dublin.
Niamh went on to teach evening classes in Interior Design for several years and was involved with the design and fit-out of the Smithfield complex in the 90s. She worked in retail for several years as merchandising manager for a company that had 6 shops. Niamh also designs bespoke rugs for Rugs by Design in Lucan.
Latest News
We all know how important it is for Princesses to get their beauty sleep. Could there be a more... read more
What Client's Say
Eugene, our kitchen doesn't have the Wow factor, it has the WOW WOW WOW factor. Thanks a million. Happy Christmas to you and all your staff.
A Huge thank you to you all for all your hard work & patience in designing my new kitchen which I absolutely adore! I will have no problem in highly recommending you as your dedication & workmanship was superb. Best of luck to you all.
Eugene, I felt I had to write to tell you how pleased we are with our new kitchen. We are very impressed with the high standard of each and everyone we met both in the showroom and on site. A friend of ours O'Donnell's, Lucan, have since ordered a wardrobes. Please pass on our thanks to all the staff.